Checklist: The Comprehensive Guide to Effective Property Management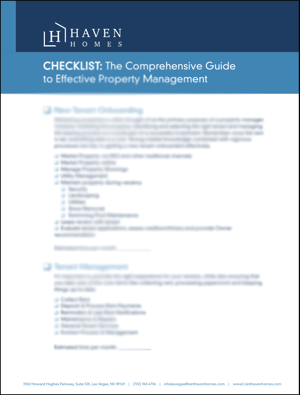 Successfully managing rental properties requires far more than getting a tenant, collecting rent and letting your property appreciate. It requires expertise in myriad areas, discipline, focus and the ability to manage both big and small tasks alike.

Property management is a highly overlooked component in valuing the total return you will experience through the lifetime of owning rental properties. It's often viewed as a commodity or a task to be minimized. This often leads to making the wrong decision about the type of management to utilize or the selection of your property manager.

Strong property management reduces the total cost of managing and maintaining your asset (which means more cash in your pocket), increases appreciation and minimizes disruption.

When it comes to determining how you're going to manage your rental properties, be sure you have a clear picture of what is needed. The Comprehensive Property Management Checklist is the perfect resource for the task.
Download and use this tool to ensure you make the best decision and capture the greatest return.