Checklist: Self-Management vs. Professional Property Management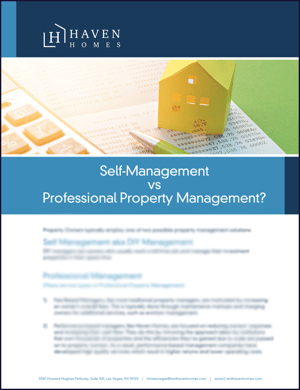 Investing in single-family home rentals can be an incredibly effective way to build wealth—but only if you get it right. If you get it wrong, you'll lose money, increase your stress levels, and decrease your free time.
Unfortunately, it's easy for things to go awry. Successful property management seems straightforward on the surface, but doing it well is more complicated than most people realize.
For example, there are several things you need to know to manage a property successfully. Do you know them? If not, you aren't alone.
That's why we lay them out in our compare-at-a-glance checklist, which also breaks down the different approaches to property management. Learn more about each and discover which is the right fit for you.
Don't make a mistake with your money. Download the Self Management vs. Professional Property Management Checklist to maximize your investment!